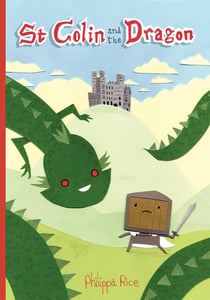 £

5.00
***The shop is currently closed, but I do have a Threadless shop where you can buy prints and t-shirts https://philipparice.threadless.com/ ***
The print version of St Colin and the Dragon!
This is a stand alone story separate from the usual My Cardboard Life world.
Included in the book is a one page bonus comic about Clopsy the horse which cannot be read anywhere online.
28 pages, full colour, saddle stitched. The size is just a bit smaller than A4 (7.5 inches wide, 10.5 tall)
If you want to order this along with the My Cardboard Life book you can get a discount. You can do that from the My Cardboard Life book ordering page.